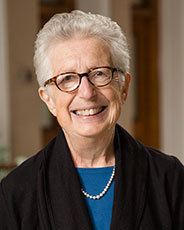 REGINA HEALY
Regina Healy (Regie), a founding firm member, has been practicing law for more than 35 years.  A former Commissioner of the Massachusetts Commission Against Discrimination, Regie has concentrated her practice in family law since 1980.  Her goal in resolving divorce cases is to create and execute a plan for her client that is financially sensible and as secure as possible, while avoiding protracted litigation and attempting to keep the client's fees manageable.  She is an active board member of Greater Boston Legal Services and an elected library trustee for the Town of Brookline.  She has taught courses in family law at Northeastern University and Boston University law schools and has lectured for many years in continuing legal education programs and area law schools.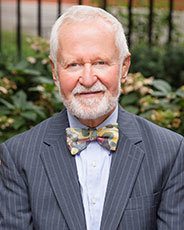 JOHN A. FISKE
John A. Fiske is an award-winning family mediator and mediation trainer who joined the firm in 1979, having practiced law in New York City since 1961 and in Boston since 1964. He co-founded and served as President of the Massachusetts Council on Family Mediation, has been co-chair of the Boston Bar Association Family Law Section, and for the last several years has been co-chair of Massachusetts Continuing Legal Education's annual Family Law Conference. He has mediated more than 2,000 divorces, separations, and post-marital contracts to help couples stay married. Since 1982 the sign on his door has said, "Upheavals Do End."  He is often quoted in local and national media as an advocate and spokesman for family mediation.  See http://www.mediate.com/fiske for details about his family mediation practice.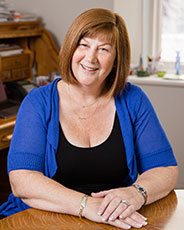 BARBARA ZICHT RICHMOND
Barbara Zicht Richmond is a family law attorney and mediator, in practice since 1984. Barbara's strengths derive from her broad experience, compassion, and desire to make the divorce process as constructive as possible for her clients.  Her analytical mind enables Barbara to provide her clients with precise and efficient analysis of legal and financial issues, along with creative solutions.  Barbara joined Healy, Fiske, Richmond & Matthew, LLP in 1998.  She began her legal career at Hemenway & Barnes where she gained experience in a variety of practice areas before concentrating in family law.  Prior to attending Boston College Law School, Barbara earned a Master's Degree in Education from Lesley College, specializing in early childhood education, and an undergraduate degree in mathematics and economics from Colgate University.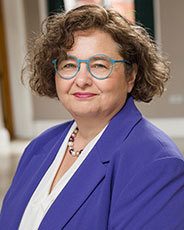 SUSAN J. MATTHEW
Susan J. Matthew began her legal career in the fields of litigation, real estate, and entertainment law, and has been practicing family law since 1987.  Susan's natural curiosity and attention to detail prompt questions that dig a little deeper than usual, enabling her to analyze a legal and human problem from all angles.  She is particularly gifted in crafting creative and even gentle solutions to guide clients through the labyrinth of their family law dispute.  Her current practice includes family law litigation, mediation, and estate planning for traditional and non-traditional families. Susan received an A.B. in philosophy from Mount Holyoke College and a J.D. from Suffolk University School of Law.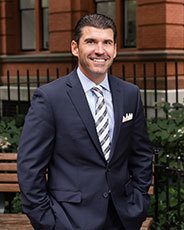 RICHARD H. ROSE
Richard H. Rose is a family law attorney and the newest member of the firm, joining in April 2018.  The ability to calmly guide clients through an otherwise stressful period and rationally explain a myriad of complicated legal issues helps distinguish him in the field.  Richard began practicing family law in 2011 and co-founded Lambresa & Rose Law in Billerica where he also gained experience in real estate, landlord-tenant, and probate law.  Richard parlays the experiences gained from working over 20 years at a local hospital, over a decade as an International Brotherhood of Teamsters negotiator and years as an attorney to relieve client anxiety and doubt.  Prior to studying at the Massachusetts School of Law at Andover (graduating cum laude), Richard received his Master's and Bachelor's degrees in Criminal Justice from Curry College in Milton. Richard also accepts appointments as a Category F Guardian ad Litem (GAL) and Guardian in the Probate and Family Courts.
Jon Benson retired from the practice of law as of December 31, 2017. Jon may continue to be reached via the contact information in our website or by contacting one of our other attorneys.